Getting On/Off the Route Bus and Paying the Fare
Step 1
Get on the bus from the rear door and take a boarding ticket.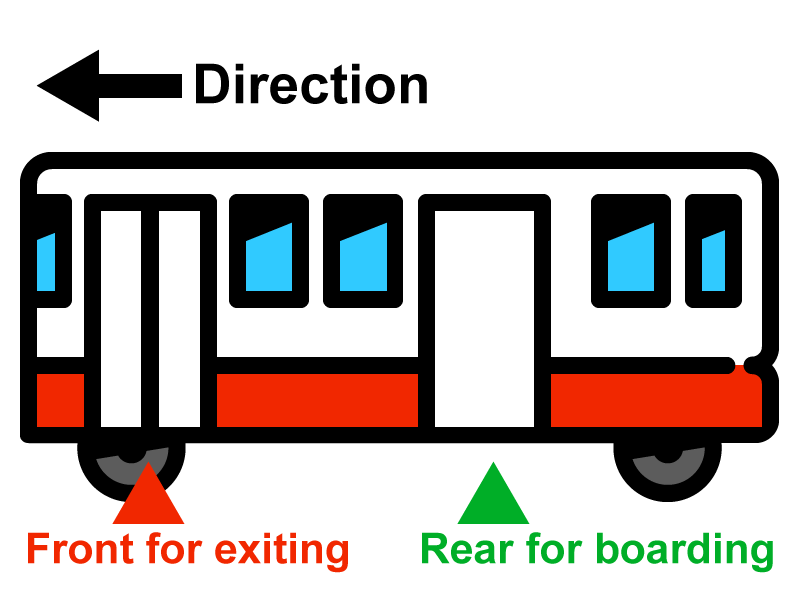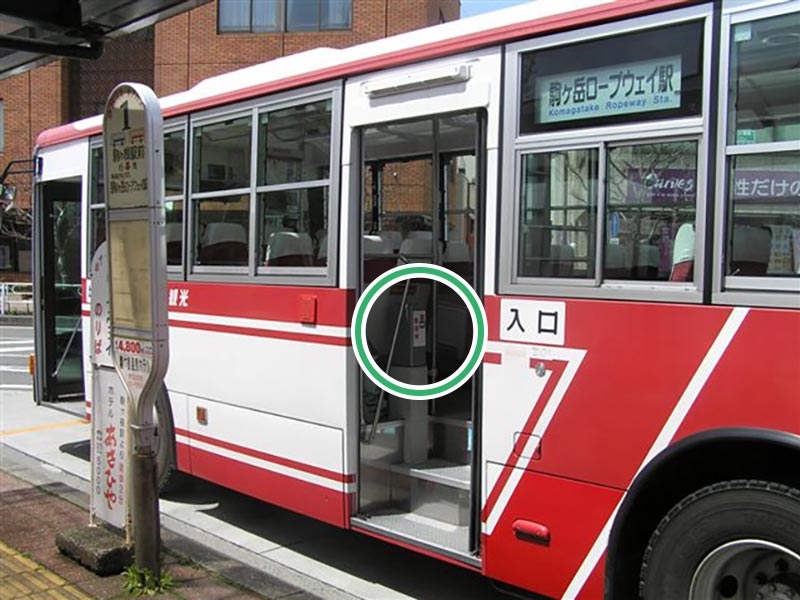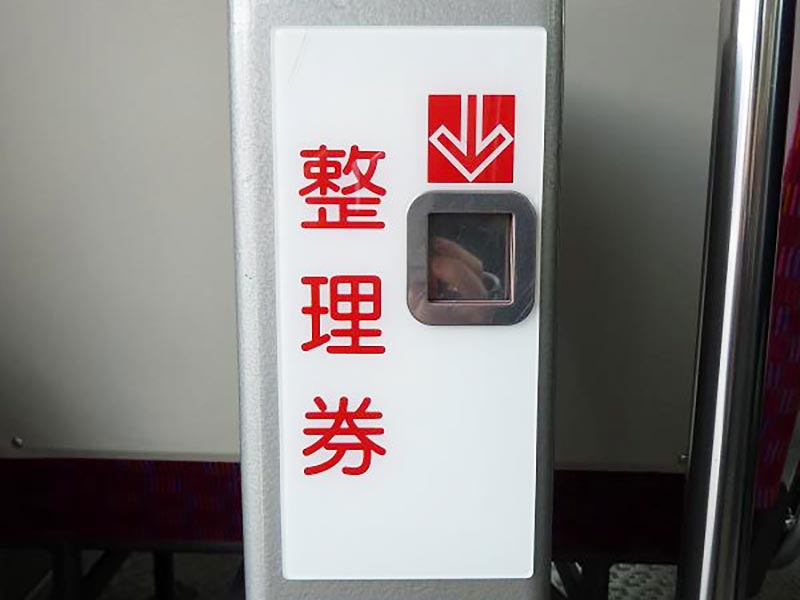 Step 2
Press the button when you hear the announcement for the bus stop you would like to get off at.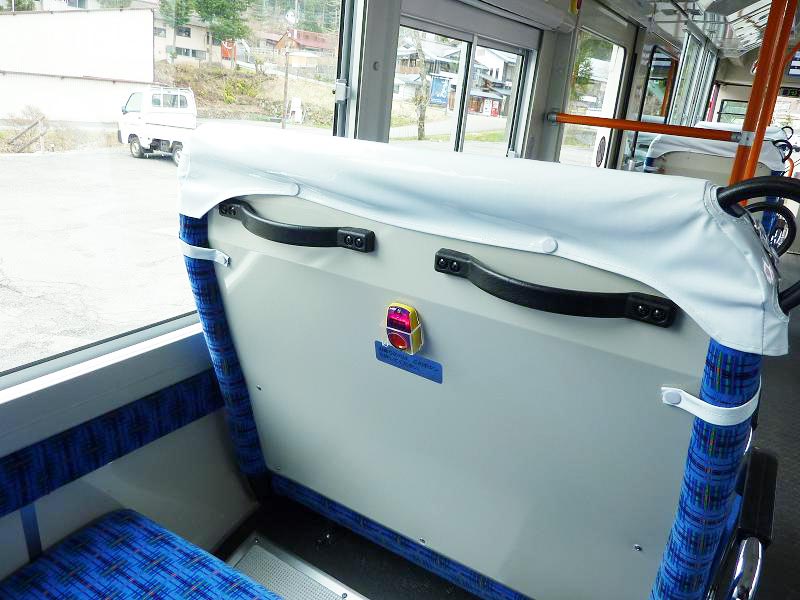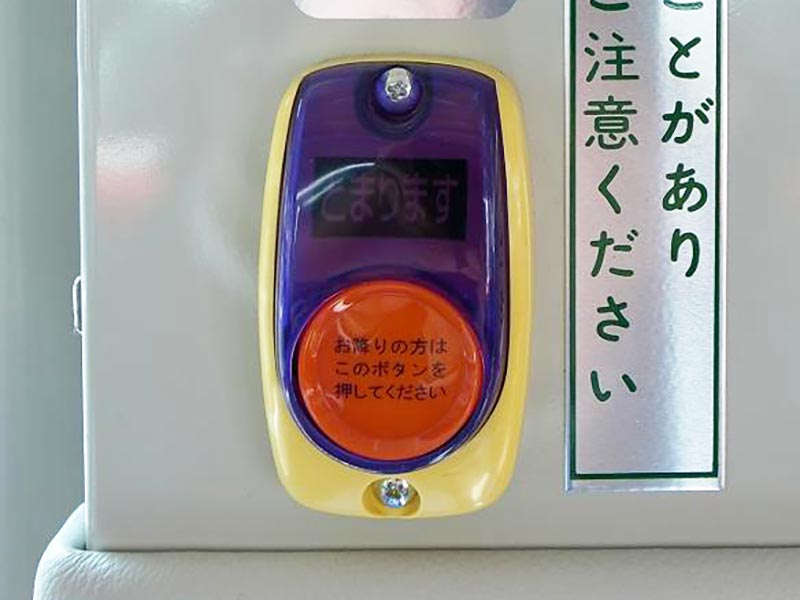 Step 3
Pay as you get off. Please pay with exact change using the fare box next to the driver.
*If you need change, use the money-changing machine next to the fare box.